New inflatable lifejackets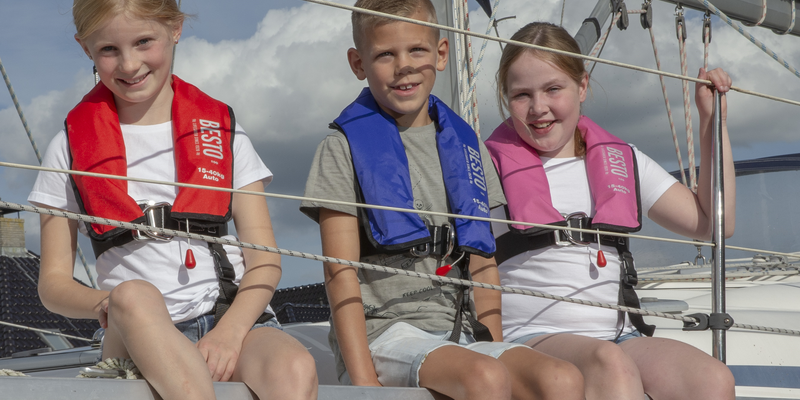 Children lifejackets
Let your child safely go to the water, with a lifejacket of Besto Redding.
View assortment
Besto Redding: Buoyancy aids, lifejackets and other safety products
Besto is one of leaders in buoyancy aids, lifejackets and other safety products.
Due to qualified product research, using only top materials , continuous perfection of the optimal body fit and customers bespoke wishes, the Besto jackets are of a high quality and safety level. All lifejackets and buoyancy aids are approved in accordance with the latest European and Global norms and standards. Due to a strict final inspection of all lifejackets and buoyancy aids, Besto is able to enforce the highest quality standards. All Besto products have the CE mark fixed on them.
Every year, Besto's Quality System, (production) processes and personnel are tested and approved by an independent institutions. Due to this Besto can enforce the highest quality level.
All this enables Besto to produce comfortable, attractive, high quality and safe Besto products, all in compliance with the latest requirements and test procedures.
With Besto buoyancy aids and lifejackets you and your family are sure to be comfortable on the water and optimally prepared for any unforeseen incidents in and near the water.
Besto, your Lifesaver since 1920
Contact